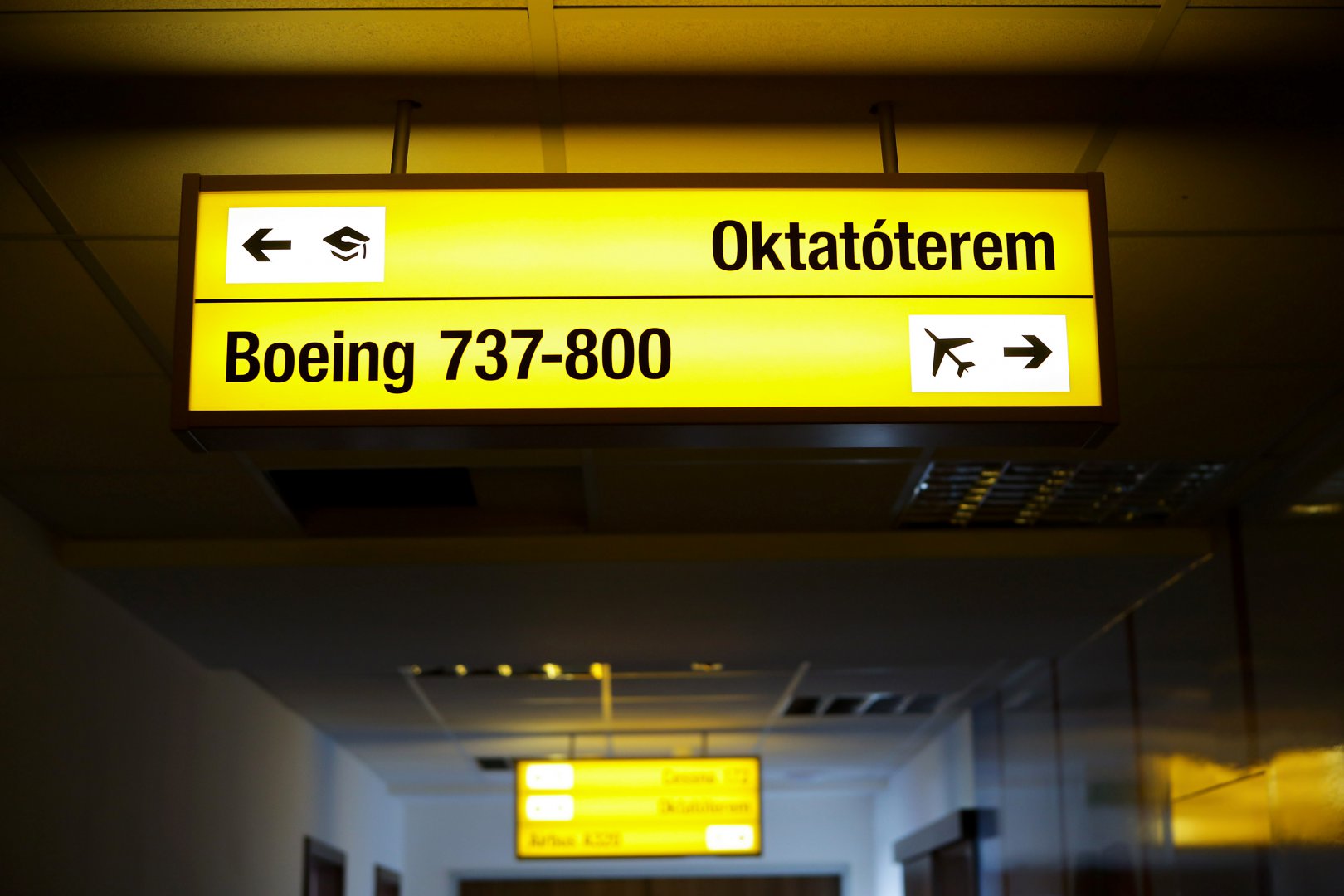 SKILL DEVELOPEMENT IN SIMULATED COCKPIT ENVIRONMENT
As a participant in the fastest developing and growing technical area – commercial aviation – Pilots Simulator Center shares the idea that simply inventing and implementing the newest technical solutions is not the only key to achieve and maintain success but the continous and high level training and education of the employees and leaders is a top priority as well.
Our mission is to collimate high workload cockpit situations in a multi-crew environment with its "grounded" pair: leadership and management of a succesful company, as both requires proper team coordination, situational awareness, time management and decision making. Practically the resolution of a flight critical emergency situation brings closer the understanding of processes in team work to anyone taking part, plus the extraordinary environment quickly dissolves the original inhibitions in peoples, making it easier to them to learn, while feeling comfortable and joyful through the training.
Our trainers developed multiple training methods to turn our simulators into an ideal background for skill & competency development or leadership training. Providing the chance to stop or replay any given situation, the trainers has the ability to focus on any given attribute or the general attitude. We believe that putting a team in a  technically easy – but personally demanding situation and helping them to work together towards the common success, will generate long lasting experiences which will be relevant for a lifetime when again meeting decision making situations in further simirally difficult conditions.
Most popular trainings:
"To  the infinity and beyond" (team communication, crew resource management training)
As the achievement of eligiable flight safety is not possible without proper teamwork, this training focuses on highlighting various good and bad decisions, key-points of situation analysis through re-playing real life aviation examples, incidents.
Optional topics and ideas for the training:
Basic ideas and rules of a well performing team
Exact and sufficient communication – ask and give
Difficult and different personalities in the same team: handling multiple moods and attitudes
TEAM model and its tools
Analysis of the results in a team, while keeping a constructive  and positive attitude
Techniques of cross checking and double checking in multi-crew environment
"The Sullenberger case" (Leadership role and decision making)
Nowadays the name:  cpt. Chesley B. Sullenberger is well known not only in the aviation industry but anywhere else where the role of a leader and its features are taken as top priority. His A320 hit a flock of ducks shortly after take-off and suffered double engine failure. Keeping his cold temper and maximalised focus he managed to land the plane on the river Hudson saving everyone aboard. His manner, good communication, proper decision making ideas were crucial to successfully accomplish the ditching.
During the training the participants will improve their management skills through situations varying from light work load to the Hudson ditching category extreme difficulty, making real their knowledge about responsibility.
Optional topics and ideas for the training:
Leadership roles and communication styles in real life, their effect on mood, efficiency, motivation and dedication
Breakthrough and it's tools
Validating, checking and supervising  agreements
Motivating a team in hard situations
General rules of team dynamics and their solutions in challenging situations
Handling conflicts under strict time pressure
"Air Transat 236" (stress and time management training)
In 2001, flight Air Transat 236 performed a successful emergency landing on one of the Azores islands as due to a fuel leak, they ran out of fuel over the Atlantic ocean. Their example is a great demonstration of proper stress and time management, situation analysis and decision making process. In our training we will simulate the same environment and situation to put the participants in this demanding position.
Optional topics and ideas for the training:
Maintaining full situational awareness under stress
Keys in handling stress including mental, physical and psychological factors
Challenge of time management: endurance, precision and tenacity
Techniques for concentration under time pressure
Keys of an effective briefing and debriefing
Ability to prioritize actions
Our personal or team skill developement programs are always customizable to meet the requirements of our clients, even including personal coaching. Due to this flexibilty, planning a proper training is one of our highest priority in close cooperation with our partners.
For detailed offers and further options please contact us! Thank You!